Your monthly gift of $25 or more ensures our Member Businesses receive the continual training and business development opportunities that help create transformational jobs for survivors of human trafficking and those at risk.
The Human Trafficking Crisis
——————
40+
MILLION
Trafficked
worldwide
Today people are trapped in modern slavery, being beaten, abused, raped and exploited. When they are finally rescued, survivors need dignified jobs in a supportive environment. Without such jobs the cycle of trafficking continues.
80
PERCENT
of those rescued & without jobs are retrafficked
How Human Trafficking Happens
——————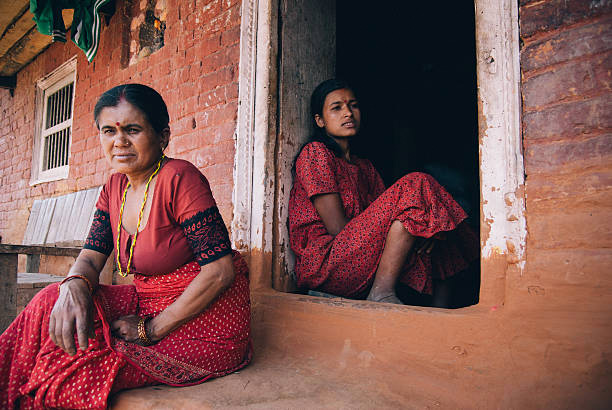 Traffickers buy and exploit people vulnerable due to extreme poverty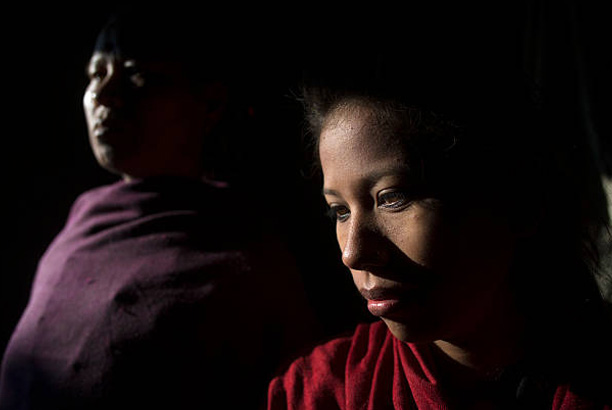 Desperate families send or sell their children for promises of work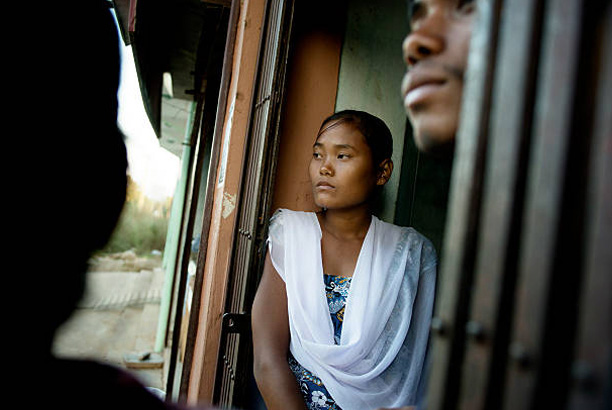 Perpetrators use threats, violence and other tactics of control
The Journey to Freedom
——————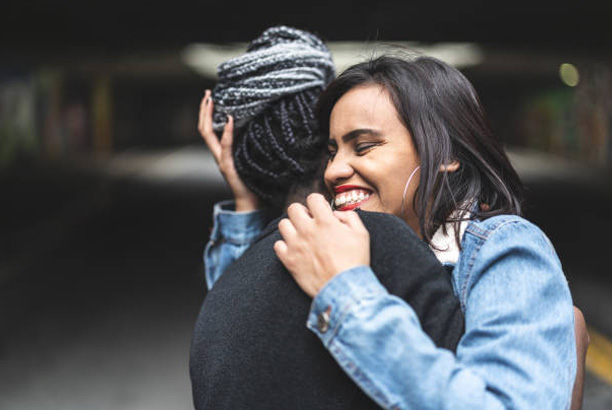 Rescue organizations free victims of trafficking and exploitation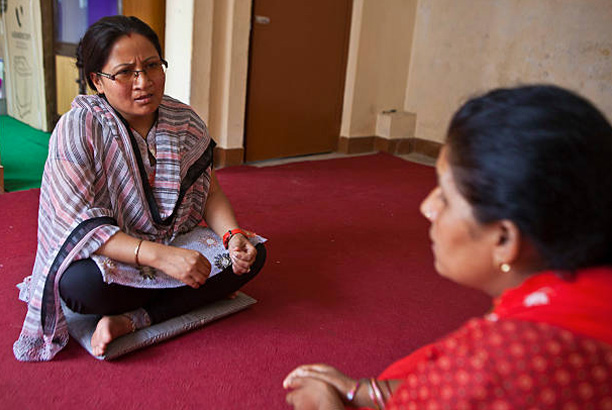 Restoration organizations provide counseling and rehabilitation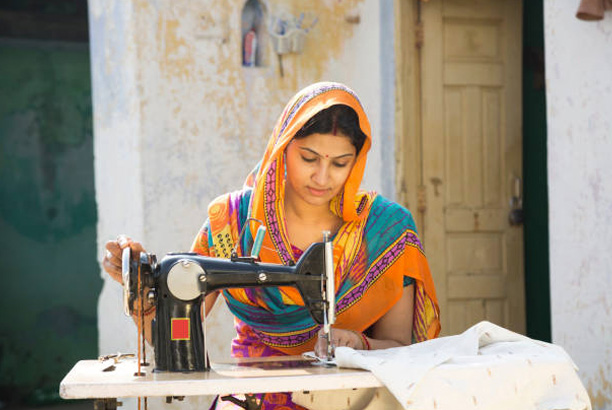 After counseling, survivors need training and dignified jobs
THAT'S WHERE WE COME IN
Freedom Businesses create jobs needed by survivors. The support of our Allies ensures these businesses gain access to the resources they need to grow and create more transformational jobs. Together, we can end the cycle of trafficking for good.
how your monthly gift funds business solutions
——————
Employing survivors is a pioneering endeavor fraught with challenges that must be overcome. Your gift funds four core activities, vital to growing the number of jobs created for survivors and those at risk.
Research
Your gift funds the pioneering research needed to determine best practices in the restorative employment of survivors.
Training
Your gift funds consulting, coaching and training to help Freedom Businesses grow to create more jobs.
AWARENESS
You are helping to make Freedom Business well-known, so people around the world can join in the business solution to human trafficking.
Development
Your gift funds the creation of collaborative business opportunities, leveraging the power of our Alliance to grow.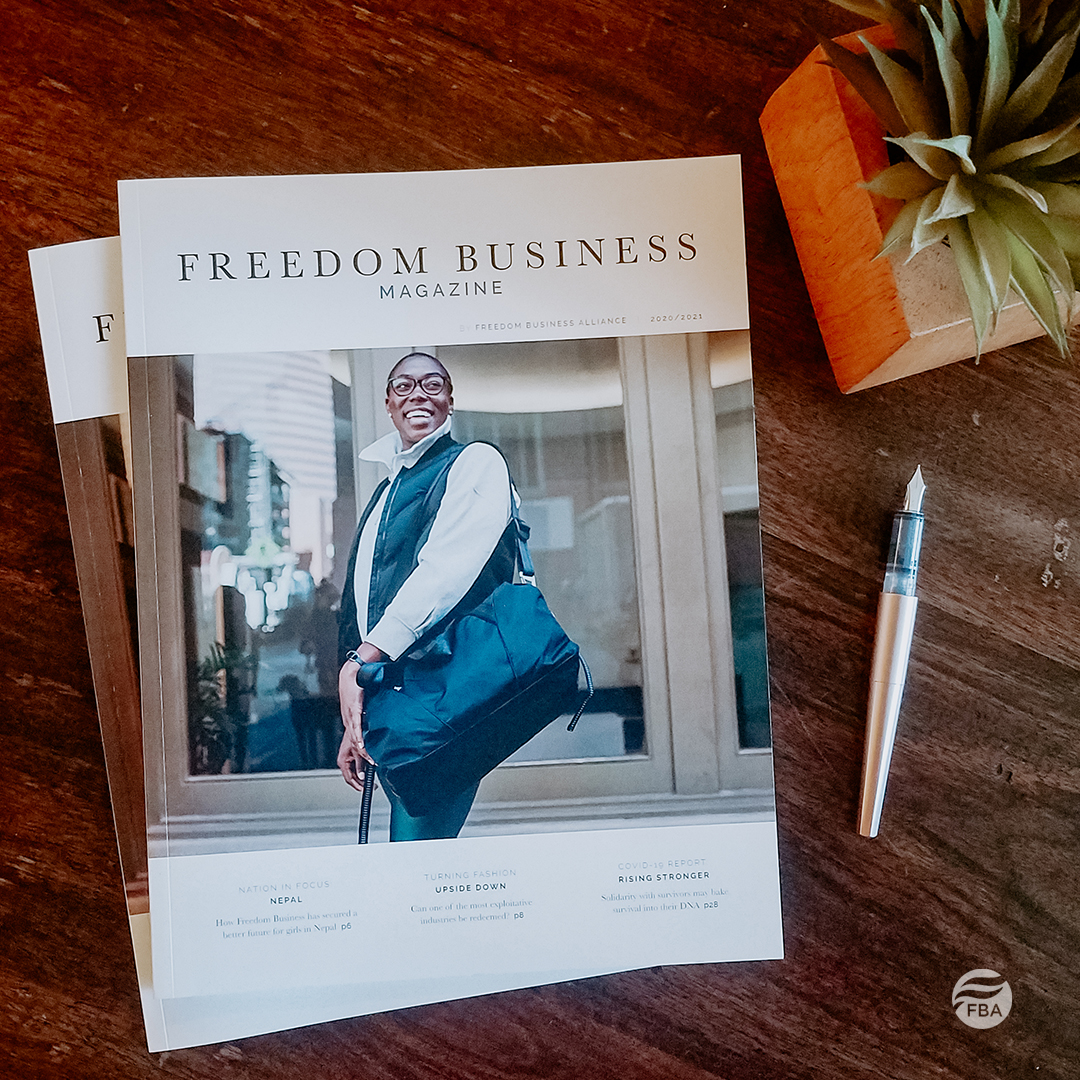 Our Allies are Insiders
——————
MAGAZINE – Receive a complimentary copy of Freedom Business Magazine featuring stories of our Member businesses and special impact reports.
ROUNDTABLES – Get invitations to regular, virtual conversations with Freedom Business and FBA leaders.
COMMUNICATIONS – Receive material to help you share the mission of Freedom Business with your network.
ACCESS – Get special rates and invitations to our regional and global forums.