Your monthly gift of $25 or more ensures our Member Businesses receive the continual training and resources needed that help create transformational jobs for survivors of human trafficking and those at risk.
how your monthly gift helps create life-giving jobs
——————
Your gift funds four core activities, vital to growing the number of jobs created for survivors and those at risk.
Research
Your gift funds the pioneering research needed to determine best practices in the restorative employment of survivors.
Training
Your gift funds consulting, coaching and training to help Freedom Businesses grow to create more jobs.
AWARENESS
You are helping to make Freedom Business well-known, so people around the world can join in the business solution to human trafficking.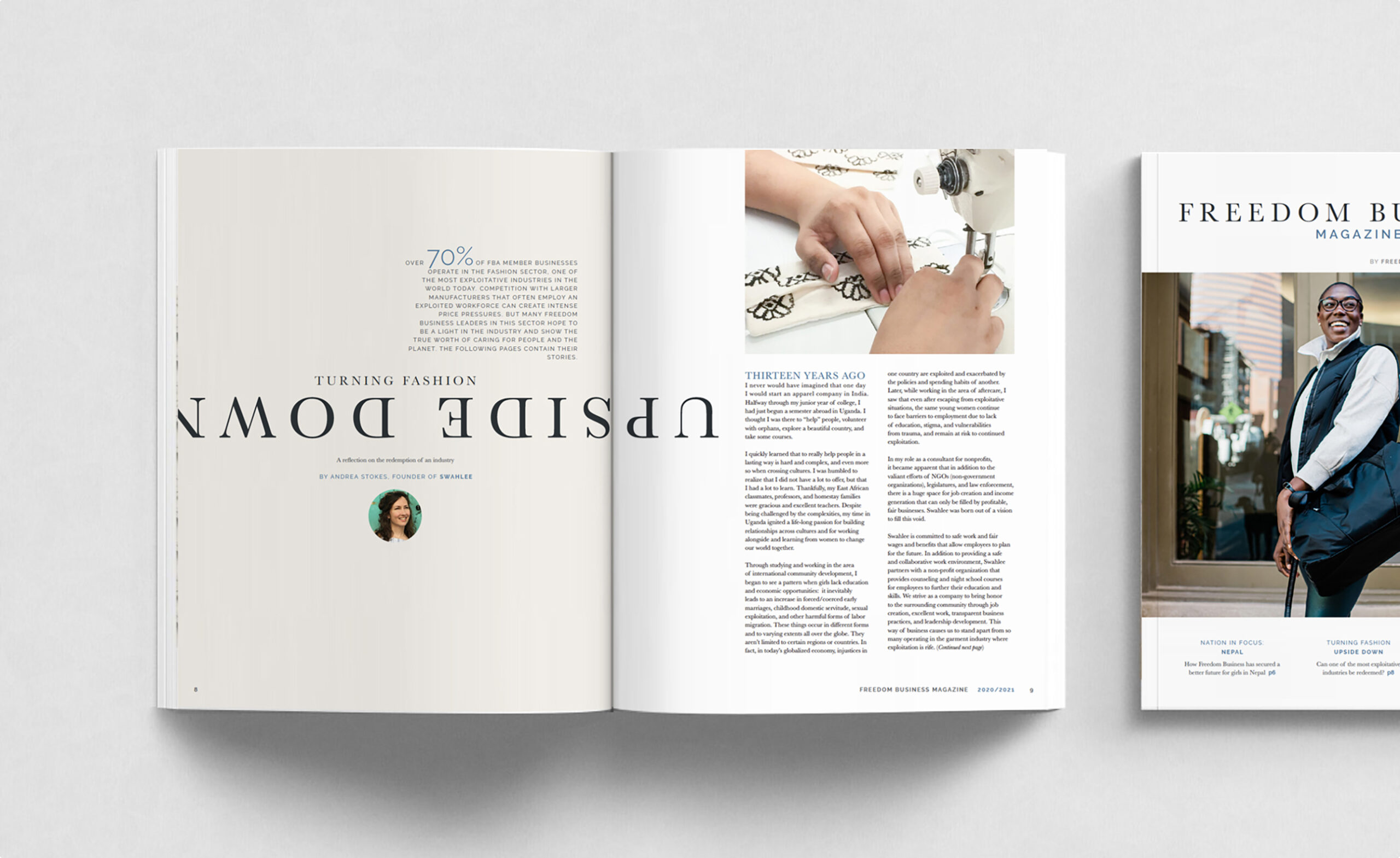 Our Allies are Insiders
——————
MAGAZINE – Receive a complimentary copy of Freedom Business Magazine featuring stories of our Member businesses and special impact reports.
COMMUNICATIONS – Be the first to receive our latest updates.